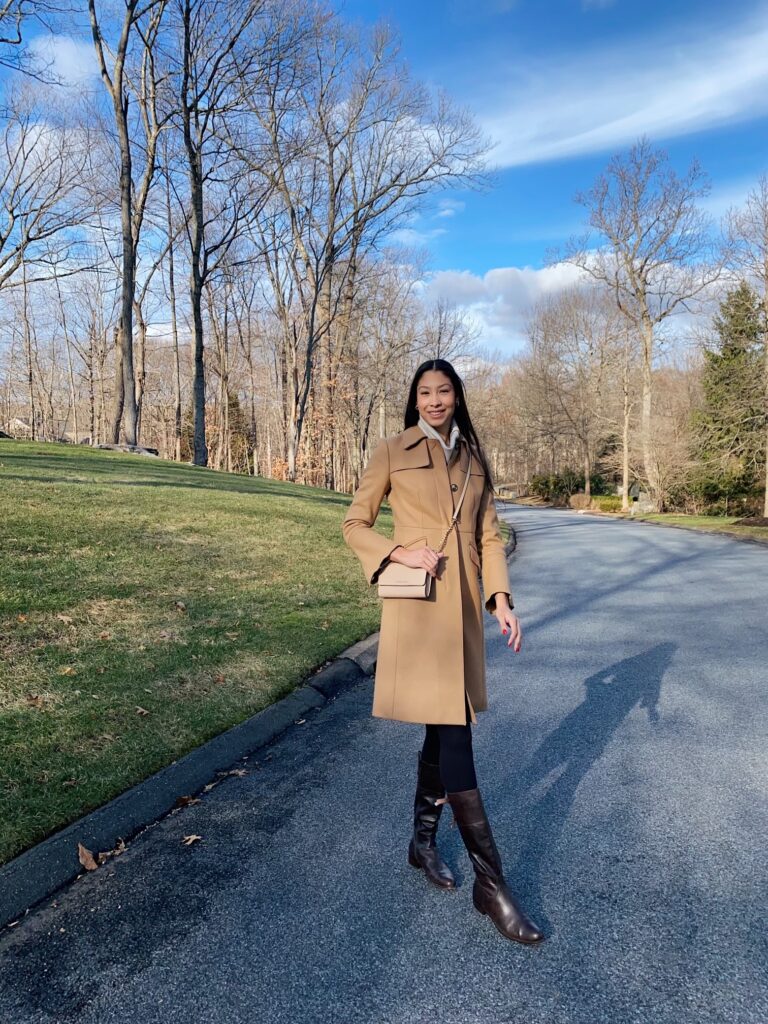 The weather is getting cooler and the layering is beginning. It is now time to bring out the light coats to keep you warm and stylish. There are four fall coats that you should have in your closet to rotate during the fall and into winter. Your outerwear pieces are now the final touches to your look. It should be easy to keep an outfit simple with a good outerwear piece. These coats are timeless styles and should last for years to come.
Trench Coat
Trench coats are a fall and spring staple. They practically go with every outfit from dressy to casual. A good trench coat will never go out of style. It may seem like a basic, which it is. Think of it as the "jeans and tee" of outwear. It is classic and going nowhere.
Wool Coat
A structured wool coat is the best addition anyone can add to their closet. It can create the illusion that an outfit is polished even if wearing basics. The wool coat is a great option to have to look professional for work or elevated for the evening. I tend to wear my wool coat specifically for an elevated look with minimal effort day and night.
Puffer Coat
The quilted jacket or a puffer is the perfect casual coat. It is easy to wear with leggings and sneakers for an athleisure look or jeans, and a sweater. The lightweight puffer is another great piece for transitioning into the cooler temperatures. The puffer can be a stylish piece. There are so many great styles and silhouettes. Let's not forget functionality, if I am wearing a puffer it is not necessarily for style but for warmth and comfort.
It is also necessary to have a really warm puffer coat for the winter! I have had mine from J.Crew for at least ten years! It is essential to invest in good quality pieces from the beginning, as they truly last every year.
Sherpa or Sherling Jacket
The sherpa coat is not a necessity but I can't help but add it to the list. I LOVE the way that the Sherpa jackets look for fall. Very stylish and comfortable with the lining. This statement piece may not be worn as much as the other options, but if you love to have a statement piece that is not going out of style, this is a good choice.