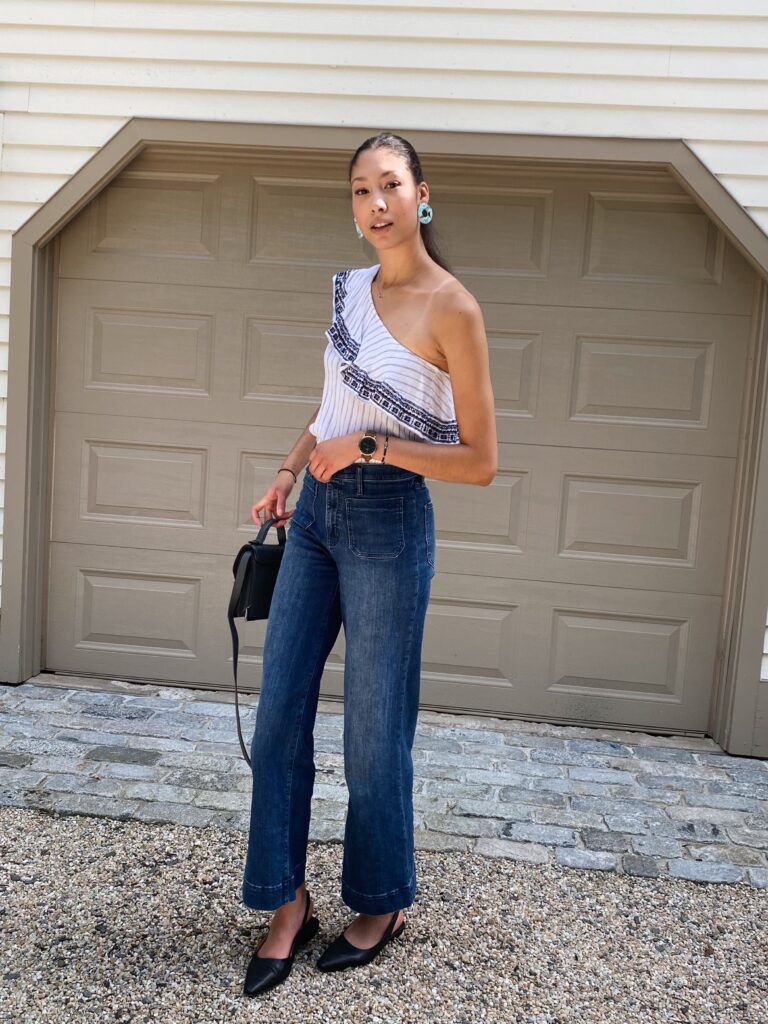 For many, wide-leg denim or pants are not the first choice when building outfits. They can be considered too baggy and not flattering for different body types, or if you're petite, they are often too long and not altered in a tailored way. I used to think they would look ridiculous on me. I did not want to trade skinny jeans for a wide-leg look. Once I could find pieces that were flattering for me, it was a complete game changer. I am sharing some wide-leg styles, how you can wear them, and what to look for in a pair that will work for you.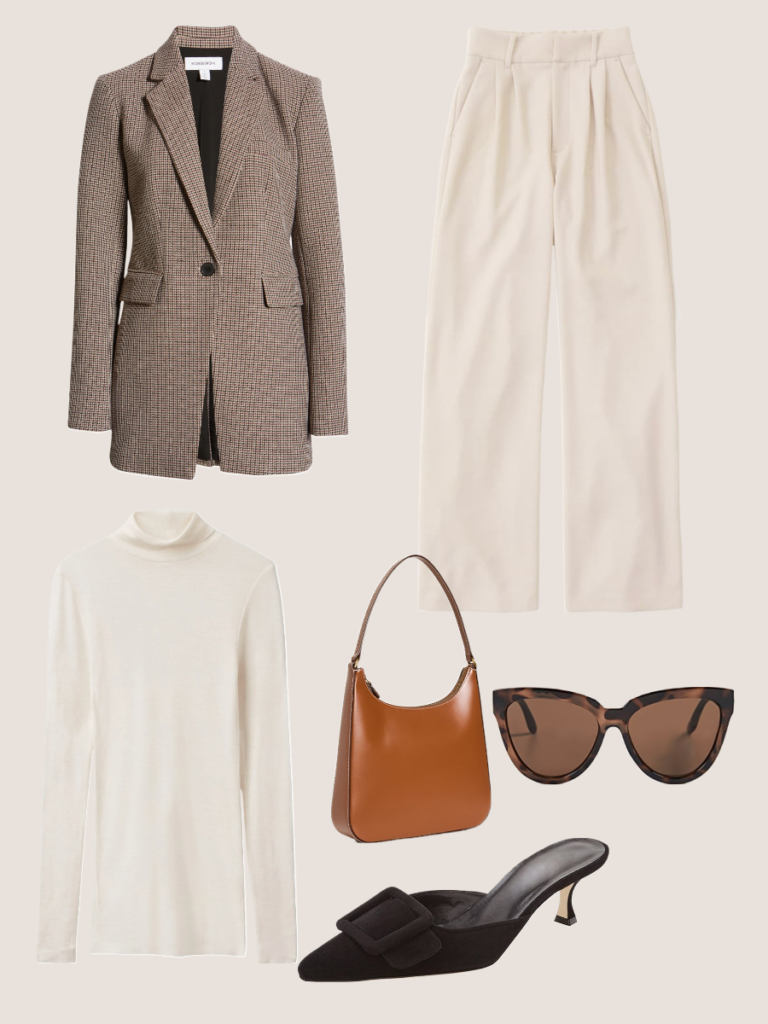 For the Office: Try playing with proportions and fabric. Classic trousers can be worn for many occasions and in many ways too. I love that they can be dressed up for the office like the look above or they can be dressed down with a classic tee and lifestyle sneaker. The trouser material may feel like a more comfortable option. Most high-waisted trousers have pleats in the front which is often the deal breaker. I say go for it, and see if you like them.
Shop This Look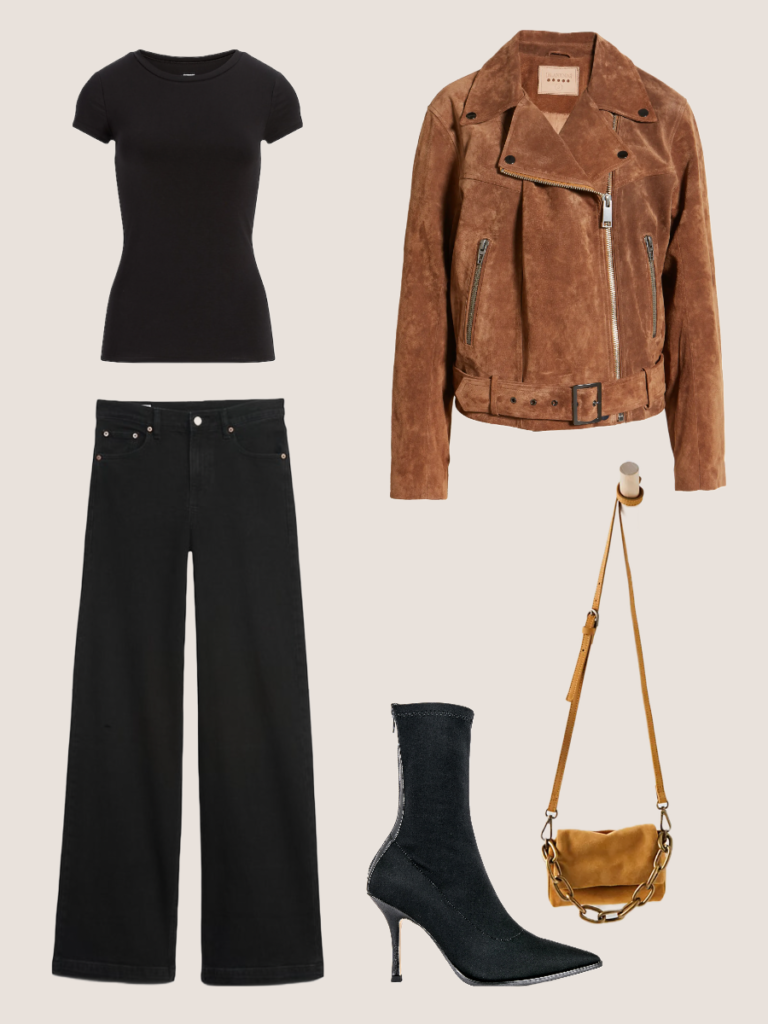 Day or Night: Pair wide-leg denim with a pointed boot and a classic outerwear piece. This tends to be my go-to look, especially for the change in seasons. Unlike the first look, an outerwear piece like the one above hits at the waist instead of being long. I think this proportion is more flattering for more body types. Wear a plain tee underneath to keep it simple. This is a great look that can be worn day and night.
Shop This Look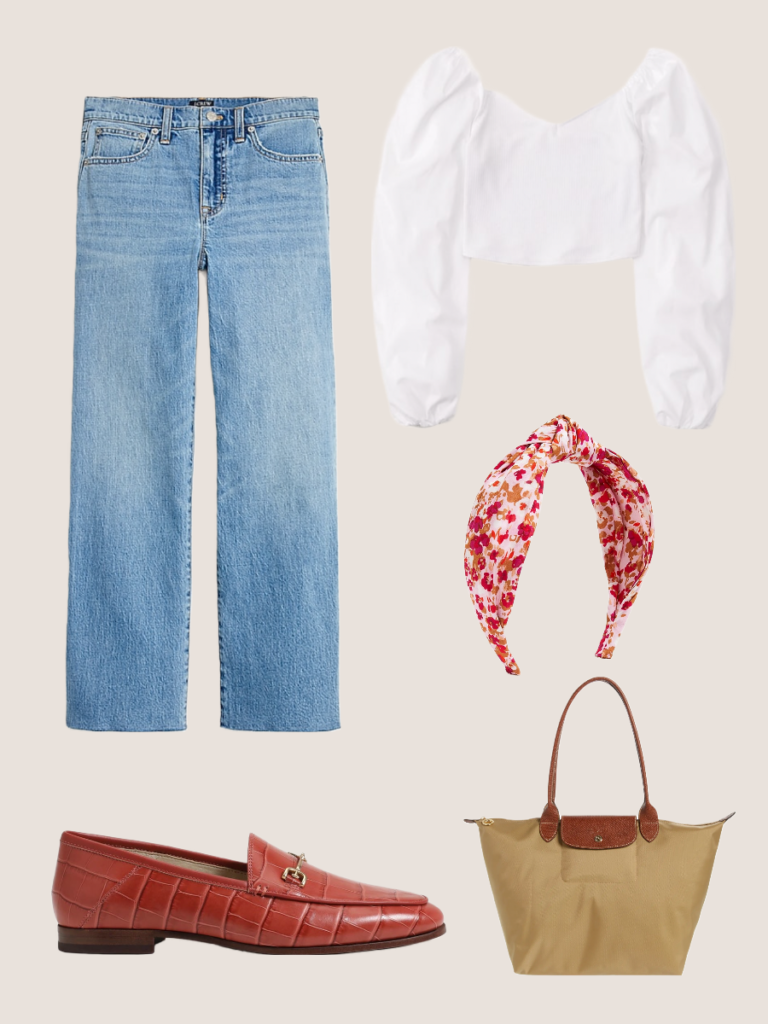 Keep it Casual: I love this girly look. It is fun, playful with color, and still sophisticated. A wide-leg look should be effortless and that is what a look like this one is. If you are not for a cropped blouse another option would be a simple button-down.
Shop This Look
Look for denim/ pants that suit your length. Many retailers are offering more range in sizes and lengths which makes it easier to find a pair that will work for you. Also do not hesitate to try a few. All brands will fit slightly differently. For jeans, I like Banana Republic. I think their denim is comfortable and fashion-forward. The quality is great too! I've had some pairs for over four years and they still wash and wear beautifully.