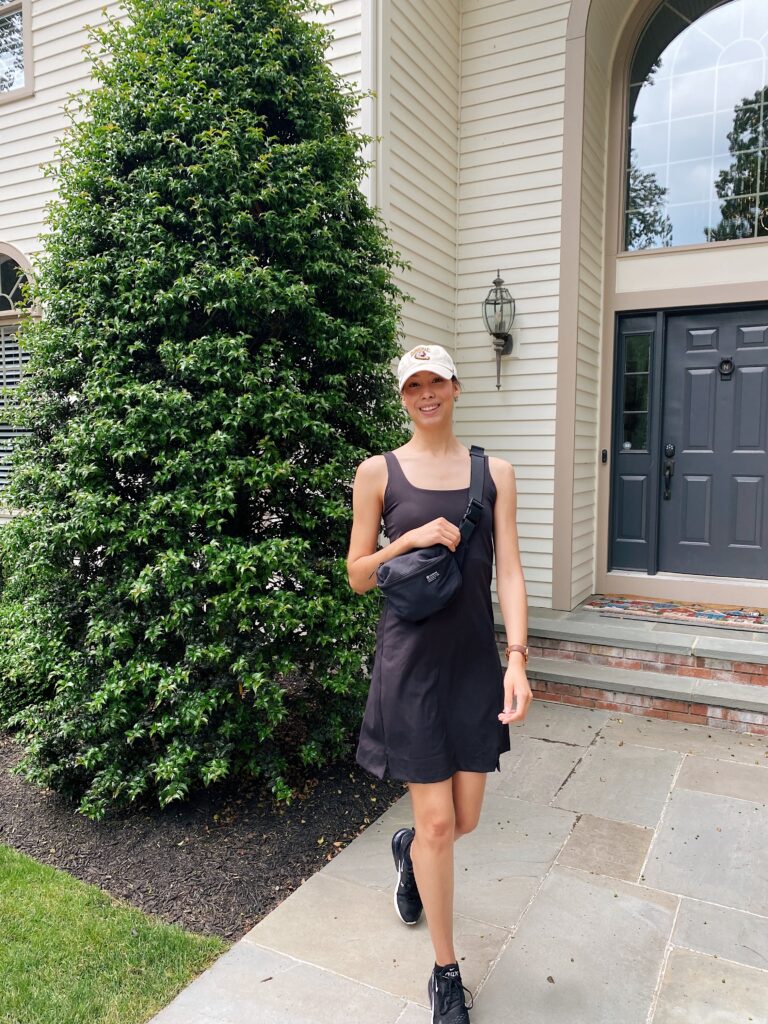 I am officially obsessed with athletic dresses. I typically try not to fall into trends as I, like most push those trendy pieces to the back of the closet after the season ends. However, I made an exception as this look is one that will remain timeless as a casual look.
This athleisure look has become increasingly popular. I recently purchased two dresses one black and one olive green. I intentionally bought them for tennis but realized how perfect they were for weekend style too. I've been keeping this look simple by wearing my favorite Nike sneakers, a cap, and a belt bag.
I am 5'11 so I had ordered a tall as I knew I wanted this to be an appropriate length that felt comfortable wearing around town. I really appreciate that Gap Inc brands include a range of sizing and can appeal to various heights. I think the length of this dress is perfect for me. There is a built-in bra with removable pads and built-in shorts with a pocket perfect fit for your phone.
I can guarantee that I will be reaching for these dresses on the weekends instead of other sun dresses, shorts, etc. They make for an easy casual and comfortable outfit. I've been wearing a cropped sweater when I feel a little cold but a denim jacket will work just as well.
Shop This Post