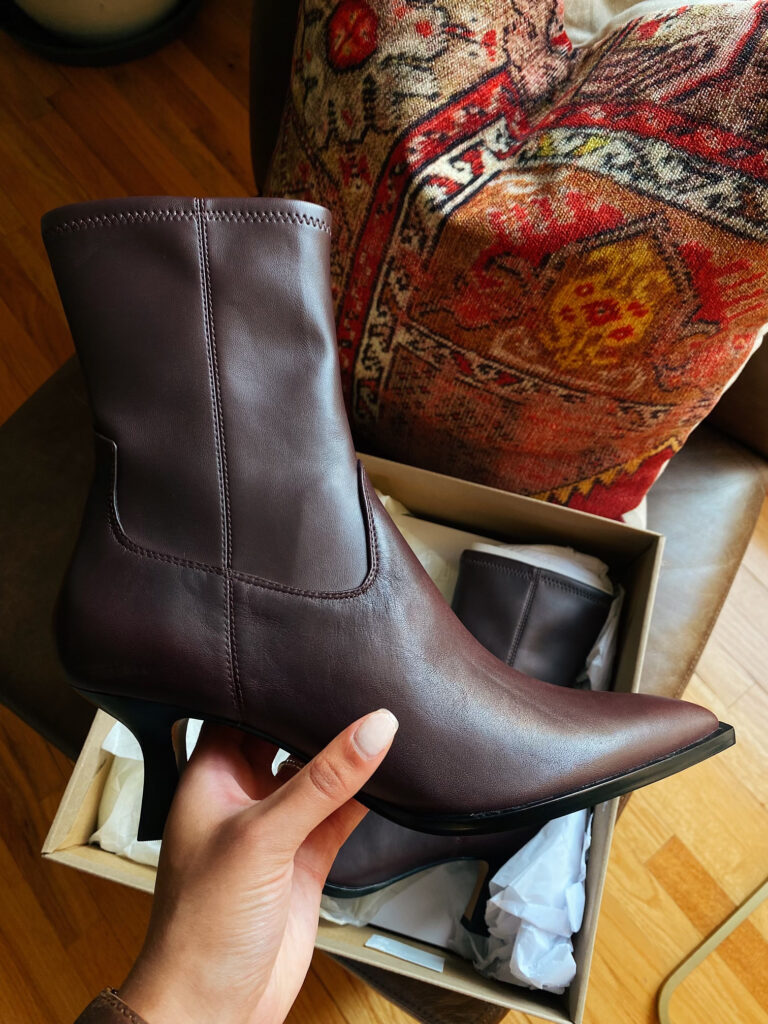 Summer is over and fall is here! I said goodbye to all my summer clothes and started bringing out my fall sweaters, boots, and jackets. I am a lover of Dolce Vita shoes and more specifically, their boots. They are well-designed and made for an affordable price point. I fell in love with the brand as a teenager, which has continued into my adult years.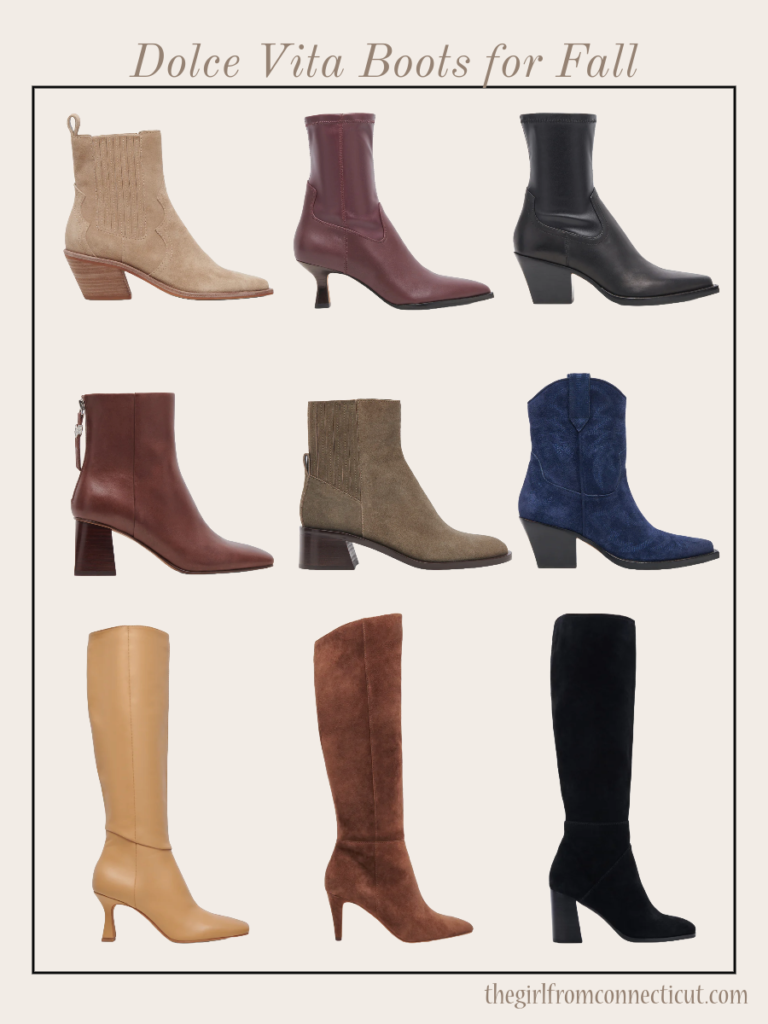 Dolce Vita knows to target me with their ads because they got me good 🙂 I fell in love with the Arya boot in the wine color. The PERFECT fall color. Not only was I influenced to buy them, but my Fiance encouraged it. You have to take the wins when they come!
I love that the heel height is not too high which is perfect for wearing all day. I do suggest you size up at least 1/2 a size. They do run small.
I could not only stop at the Arya boot but I rounded up another eight pairs of boots that I love to splurge on.
Shop This Post